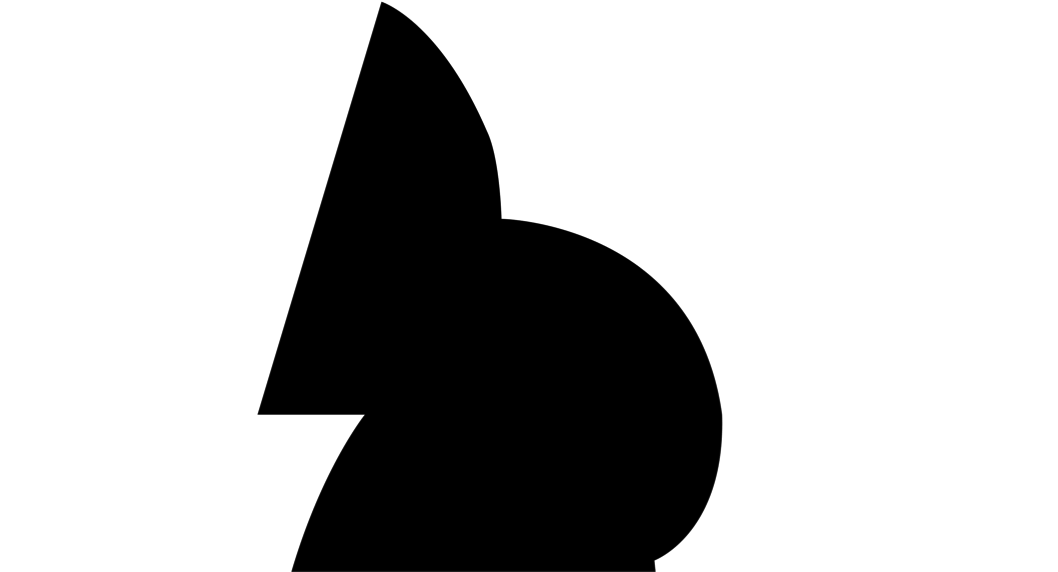 Schönes Neues Ja


Beaster in Freiburg

28.01. – 17.02.2013

*

SLOW CLUB

Live-Konzert "Weisser Westen" & Dj/Vj Sets von
Angela Fette, Sascha Hahn, Christian Jendreiko und Phillip Schulze

Samstag 02.02.2013 / 22 Uhr / Eintritt 5€

*

MUSEUM FÜR NEUE KUNST FREIBURG

"Essay" ein Film von Sascha Hahn
Live-Vertonung von Angela Fette, Christian Jendreiko und Phillip Schulze

Freitag 08.02.2013 / 20 Uhr / Eintritt frei

*

KUNSTVEREIN FREIBURG

Zwei Performances:
"Im Laub der Dekade" von Angela Fette und eine Aktion von Christian Jendreiko
mit Sascha Hahn und Phillip Schulze

Sonntag 10.02.2013 / 12 Uhr / Eintritt frei

*

MORAT INSTITUT

"Serial Noise Duo" Christian Jendreiko und Phillip Schulze
und "Electronic Arcs" eine Aktion von Phillip Schulze
in einem Environment von Angela Fette und Sascha Hahn

Mittwoch 13.02.2013 / 20 Uhr / Eintritt frei

*

FINKENSCHLAG

Beaster.org Final Show "Freecastle"
Angela Fette, Sascha Hahn, Christian Jendreiko und Phillip Schulze

Freitag & Samstag 15. & 16.02.2013 / 19 & 17 Uhr / Eintritt frei

*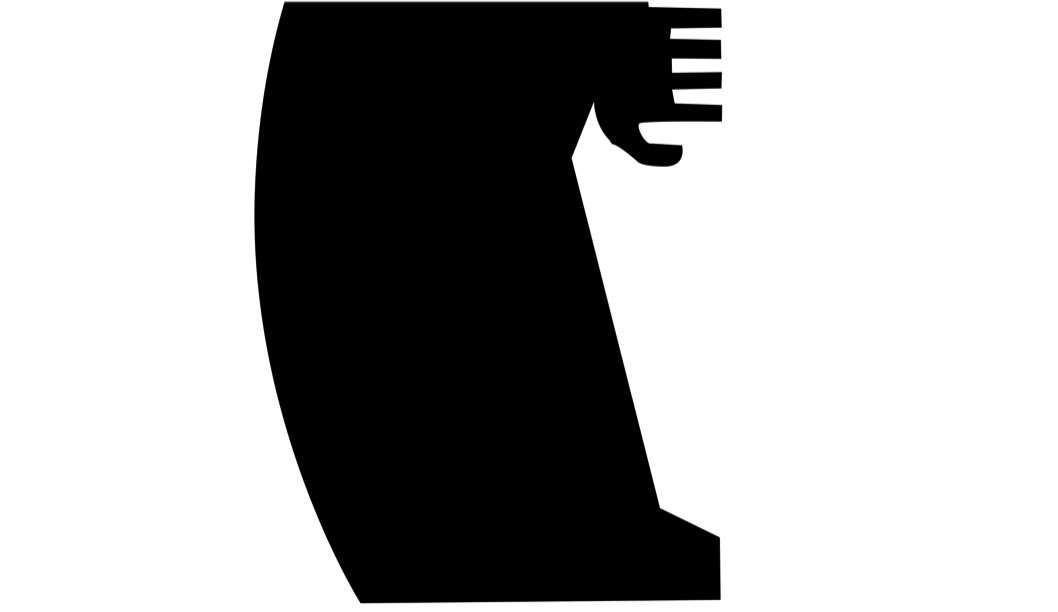 Wir mögen den zwielichtigen Bereich zwischen Kunst, Musik, Film und Performance.
Die Vorliebe für dieses Reich der aufgehenden Sonne rührt aus einer abgründigen
Liebe zur Kunst,
die sich auf keine Disziplin oder Thema festlegen lässt,
sondern als zwecklosen und sinnbefreiten Ausdruck von Kopf, Herz und Hand,
sich als elementares Kunstbedürfnis versteht.
Die postmodernen Diskurse weit hinter sich lassend,
verbindet Beaster der übergeschichtliche klassische Glaube
an den Graben zwischen Avantgarde und Salonkunst, der sich nicht überbrücken lässt.
Das Risiko zu scheitern als Bestandteil einer geschichtslosen zeitgenössischen Avantgarde,
ist Teil ihrer Idee.
Besser im Tiefschnee unbekannter Hänge zu kurven,
ohne sie plattzuwalzen, ohne eine Piste breit zu fahren:
Auf den Abgrund zu!
Der Ausdruck, der aus Versehen Kunst wird, vergessend was das alles bedeutet.
Das Wagnis, dass es bescheuert wird.
Sich an der Peinlichkeit des Unverstandenseins laben, statt in wohliger Zustimmung suhlen.
Die Blösse des Waswollens der Blösse des stimmungsgesättigten Kitsches vorziehen.

Angela Fette, Sascha Hahn, Christian Jendreiko, und Phillip Schulze sind Beaster.


We like the shady twilight zone between art, music, film and performance.
The fondness for this realm of the rising sun originates from an abyssal love in art that doesn't want to make commitments to any topics or disciplines, but perceives itself as an aimless and senseless expression of head, heart and hand, that becomes aware of itself as an elementary need.

Leaving the postmodern discourses far behind, Beaster are interconnected by a super-historical classical belief that the rift between avant-garde and salon art cannot be bridged.
The risk to fail as component of a non-historical contemporary avant-garde is part of their idea.
Better to swerve in deep powder snow of unknown hillsides without steamrolling it, without steamrolling a runway:
Towards the abyss!

The expression that accidentally becomes art, forgetting what this all means.
The venture that it becomes daft!
Refreshing yourself by the embarrassment in being misunderstood instead of wallowing in comforting agreements. Preferring the bareness of wanting something in contrast of atmospheric kitsch!


Angela Fette, Sascha Hahn, Christian Jendreiko, and Phillip Schulze are Beaster.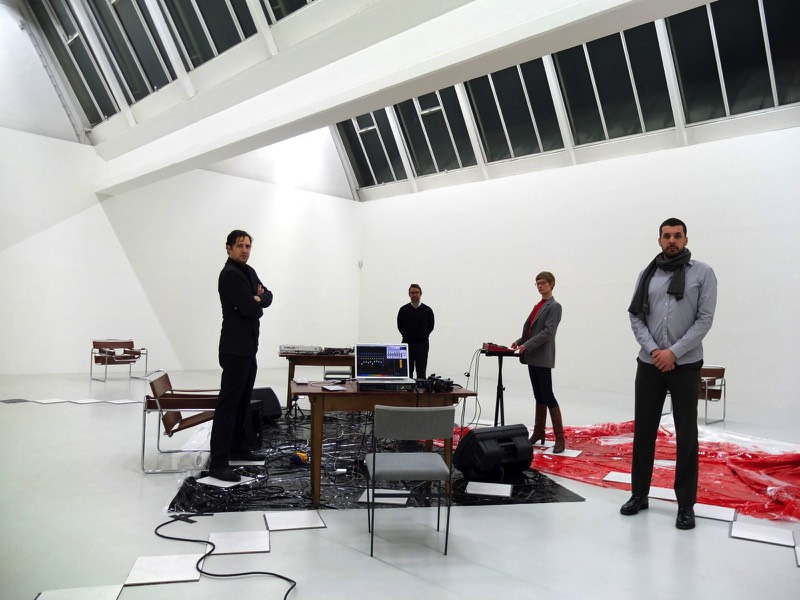 Angela Fette
, born 1970 in Hamburg, lives and works in Düsseldorf.

The Düsseldorf based painter, poet and performance artist Angela Fette is known for her idiosyncratic combinations of readings and rituals in proto-avantgarde costumes, masks and hat designs.
Angela Fettes paintings and site-specific installations have been shown internationally in solo and group shows. Angela Fette studied art at HfG Offenbach,
Städelschule Frankfurt and Kunstakademie Düsseldorf. Focusing mainly on painting Angela Fette developed a strong affection for the performative.

Seeing the achievements and utopias, illusions and misinterpretations of the avantgarde modernists from the Arts and Crafts, Bauhaus, Russian constructivism to American formalism including their writings, imagery and gestures she started to embrace these holistic aesthetic
Lebensentwürfe
and their counter influences on societies. In this setting "art functions as a parallel world with possible intersections with reality."

In the last decade Angela Fette regulary performed her poetry, aphorisms and manifests in front of her her paintings and installations always covered with her trademark masks.
In 2011 she formed the electronic pop duo Weisser Westen with the composer and artist Phillip Schulze featuring an excentric mix of her voice over granular walls of sound. Angela Fette is also well known for her "records and slides" DJ-sets where she combines progressive, pop and avant music with found footage and images from her archive.
Her work was shown and performed at the Kunsthalle, Kunstverein & KIT Düsseldorf, Museum for modern art Warsow, Kunstverein Schwerte, Gallery Cosar, Haus Laack & Altes Museum Mönchengladbach, Schmela Haus K21 Düsseldorf, Kölnischer Kunstverein, Gallery Kunsttransmitter München, Ausstellungshalle zeitgenössische Kunst Münster, Sidney College of Art Sidney Australia, Ludwigsforum & Roonroom Aachen.


angela.fette@beaster.org
Angela Fette Homepage
Sascha Hahn
was born 1979 in Neuss, Germany.

He studied at the Art Academy in Düsseldorf under Helmut Federle, and Jörg Immendorf from 1998 - 2004. He now lives and works in Berlin.
His work has been installed and was performed at the Schmela Haus, Jakobipark-Malkasten, Konsortium, Gallery Bochynek, & exhibition room Binterim Düsseldorf, Gallery Jacky Strenz & Galerie Neue Alte Brücke Frankfurt, Kienzle & Gmeiner, Samsa & Anna Catharina Gebbers Bibliothekswohnung Berlin, Art in General New York, De Haalen Harlem, Witte de With Rotterdam, Vilma Gold London, Aurel Scheibler Galerie Köln, and at the Gagosian Gallery (4th berlin biennale).
sascha.hahn@beaster.org

Sascha Hahn Homepage
Christian Jendreiko
was born in 1969 in Recklinghausen. He lives and works in Duesseldorf, Germany.

Since 1998 he is a member of the Duesseldorf-London-based artist collective hobbypopMUSEUM. He has worked as an educator since 2003 and currently teaches as an adjunct professor at the Akademie der bildenden Künste, Nürnberg. About his work, Christian says: "I don't make art to make art, but to find something out about the making of art."


As a solo-artist Christian has presented exhibitions and performances in galleries and art institutions throughout Europe and North-America, a.o.
Wesleyan University (2007), Kunstverein Düsseldorf (2007), Kunstverein Nürnberg/Albrecht Dürer Gesellschaft (2009), the Museum of Modern and Contemporary Art in Strasbourg (2009), Baer Ridgway Gallery, San Francisco (2010), Eastside Projects, Birmingham (2010), Museum Ostwall, Dortmund, Museum Abteiberg, Mönchengladbach, J.B. Jurve, Los Angeles, Arnolfini, Bristol, Badischer Kunstverein, Karlsruhe (2011), Kunstmuseum Liechtenstein (2012).

As member of the Düsseldorf-based artist collective hobbypopMuseum, Christian has presented exhibitions at Anthony d'Offay Gallery, London (2001), Tate Britain, London (2003), Deitch Projects, New York (2005), Deste Foundation, Athens (2005), Herzeliya Museum of Contemporary Art, Tel Aviv (2007), Right Window, San Francisco and Eastside Projects, Birmingham (2010).


His works are included in the permanent collections of the Musée National d'Art Moderne at the Centre Pompidou, Paris and at the Museum Abteiberg Möchnengladbach.
He has released books, records and CDs, a.o. the book "Heterologics" and the double-CD "aktionen/actions" on the label apparent extent.


christian.jendreiko@beaster.org





Phillip Schulze
(b. 1979, Germany) is working in the field of time-based and site-specific art, currently living in Düsseldorf, Germany.

His work is oscillating between different artistic forms of expressions: On one hand, he focuses on compositions for classical instruments, electroacoustic music via synthesizer's and self constructed software instruments. On the other hand, he develops much of his work in a visual art context. Schulze develops sound, light, and video environments, installations, and extended concert situations with an aim at finding intersection points between visual and auditory experience as well as relations among participants, objects and site.

Phillip Schulze studied Media Art and Stage Design at the Karlsruhe University of Arts and Design, Germany, followed by a Master of Art in Music Composition at Wesleyan University CT, USA. In 2008 Schulze worked collaboratively with Louis-Philippe Demers and Armin Purkrabek as a Media-Art Research Associate at the Interaction and Entertainment Research Center of the School of Art, Design & Media, in Singapore.
From 2009 to 2010 he curated the space "Mintrop20" in Düsseldorf, a site for new experimental Media, Sound & Performance Art. In march 2011 the University of Music Düsseldorf appointed him as visiting professor of Music Informatics at the Institute For Music And Media.

His work has been performed or installed in Germany, France, Austria, Poland, Switzerland, Netherlands, Russia, Serbia, Australia, Korea, China, Japan, Singapore, Canada and the USA at locations including the Düsseldorfer Kunstverein, Düsseldorfer Kunsthalle, Malkasten, Badischer Kunstverein, Art Institute Chicago, EyeBeam NYC, Musterraum München, Ludwig Forum Aachen, Kunst Museum Bonn, Kumho Museum of Art, Transmediale Berlin, K21 Schmela Galerie, Ars Electronica, Moers Festival, Fluctuating Images, Diapason Gallery, Japan Media Art Festival, Kunst Film Biennale Köln, Deutschlandradio Kultur, Bains Numeriques, V2 Rotterdam, Elektra Montreal, Némo Festival Paris, BELEF Festival Belgrad, Venus & Apoll der Julia Stoschek Colelction, Winzavod Moscow and Viper Basel.


phillip.schulze@beaster.org
Phillip Schulze Homepage